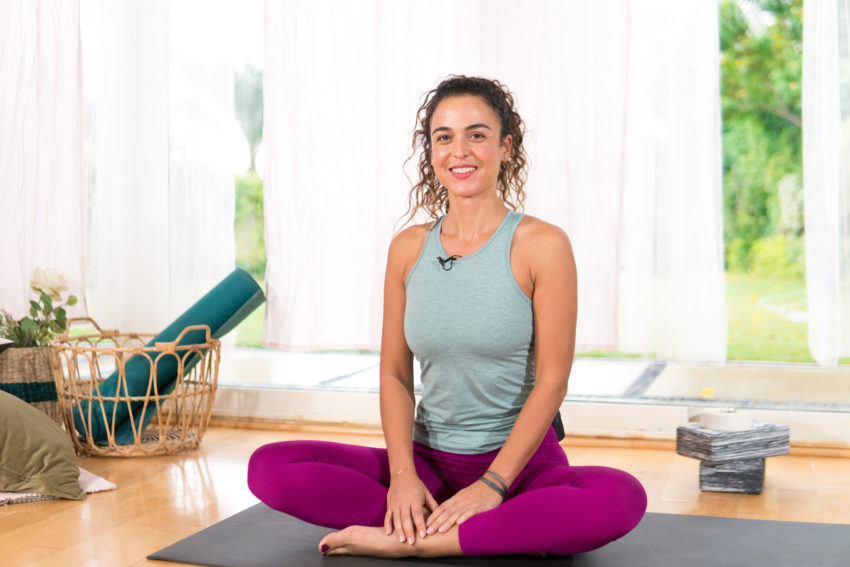 Yoga Instructor - The Passionate One
Tahra
Tahra has a zest for living a life where you are passionate about what you do and never stop learning! Yoga has captured her in that sense when it proved to be the ultimate teacher. She discovered Yoga during her lunch breaks whilst living in London in 2013, after years of consistent practice, she found a unique harmony between Yoga philosophy and her personality and values. The transformation she witnessed along her yoga journey led her to complete her teacher training in India, in January 2019. The real reason she teaches is to pass on the benefits that she gets from her practice to her students. She believes yoga is for everybody and aspires to create a space for students that inspires them to step into their own being and experience their full potential. Tahra's style of teaching is heartfelt, eye-opening, and empowering. She believes that students should step out of their comfort zone, feel proud of what they achieve on the mat (no matter what level they are at) whilst increasing their mind-body awareness. Her classes reflect her diverse personality, dancing between the dualities of effort and ease, strength and stretch, expansion and intimacy. She loves to combine creative sequencing, throw in a spirit of playfulness and a dose of inspiration to deepen the practice whilst making sure everyone is feeling fully worked! Tahra loves traveling, art, music, and reading about the body... aka anatomy! The most important humans in her life are her two sons (Omar and Karim), her family, and friends whom she considers her chosen family. Sparking a passion for yoga amongst her students is what excites Tahra the most. Watching them grow into their practice, become more aware of themselves, feel stronger, more compassionate, and curious!

Series
We've Got Your Back​
With Nina , Tahra and Mariam
Beginner - Intermediate
Have you been experiencing lower back pain for some time now? No worries, because we've got your back!...
Work The Whole Body
With Tahra and Nina
Intermediate
Looking for a full workout? This series has classes that would allow you to exercise every part of your body....